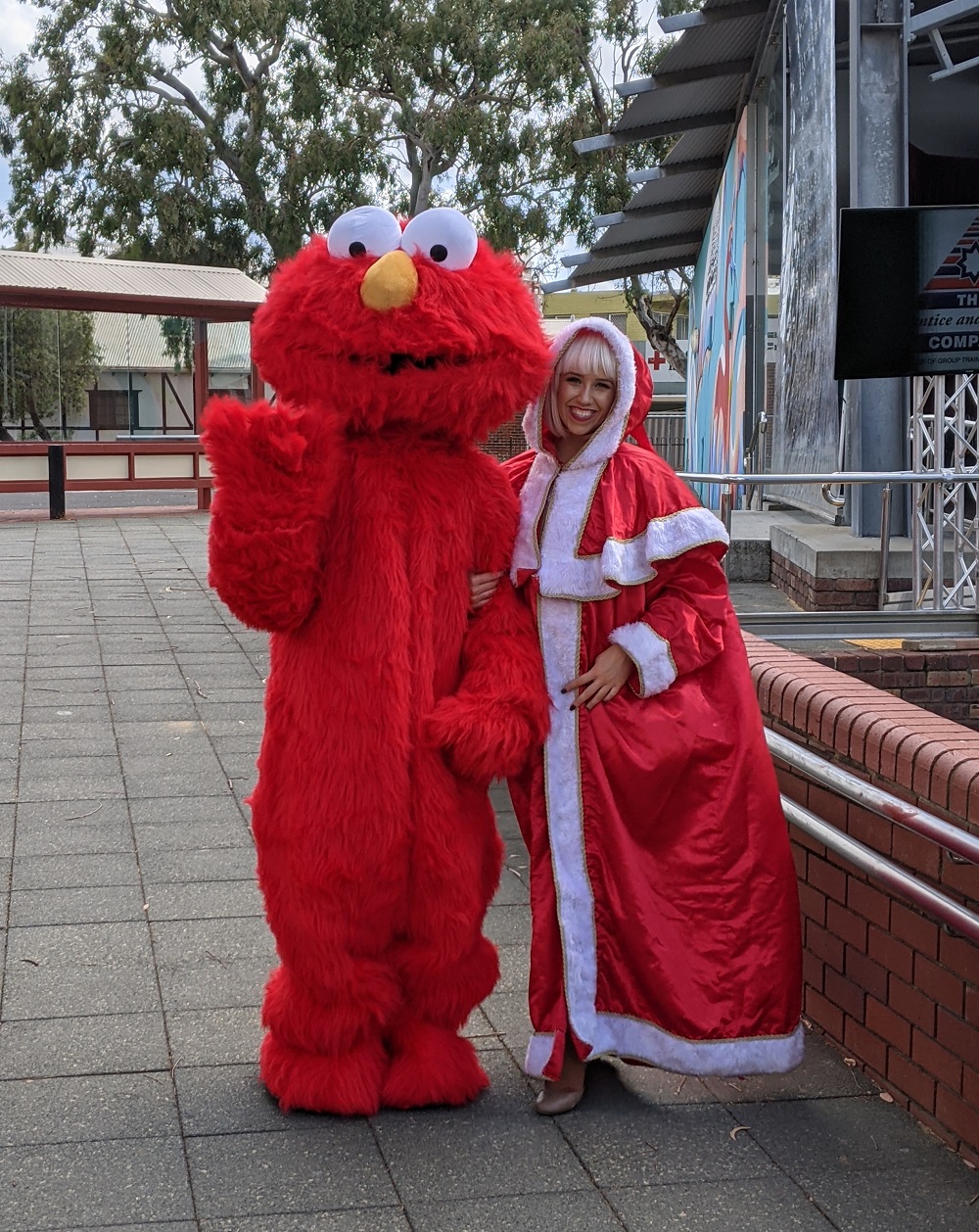 The Events Team at the City of Bunbury had to change things a little this year, to meet all the Health Department guidelines around Covid-19 Event Regulations. They split the event into two components to reduce the crowd, with the street parade on one weekend and the Carols on the next. They also spread activities throughout the city to avoid the crowd being drawn to one location.
The Totally Sound crew worked on both the RAC Street Parade and the The Apprentice and Traineeship Company Carols.  We also spent time in the lead up to the event working on a basic theme/backdrop.  We built a huge metal 3D star and carefully covered it in a gold fabric with plenty of sparkle.  We made gold banners, organised gorgeous read drapes and made gold tie backs and enormous presents. A little fun for the team
The Carols this year included two iconic children's Christmas movies that could be viewed on the stage screen and a trailer screen on the grassed area in front of the bus station.  The crowd seemed to really enjoy this new initiative.
The carols were the usual joyous experience, with plenty of festive colour and a great showcase of local talent. It's always wonderful to see the crowd singing and moving along to the familiar Christmas tunes.