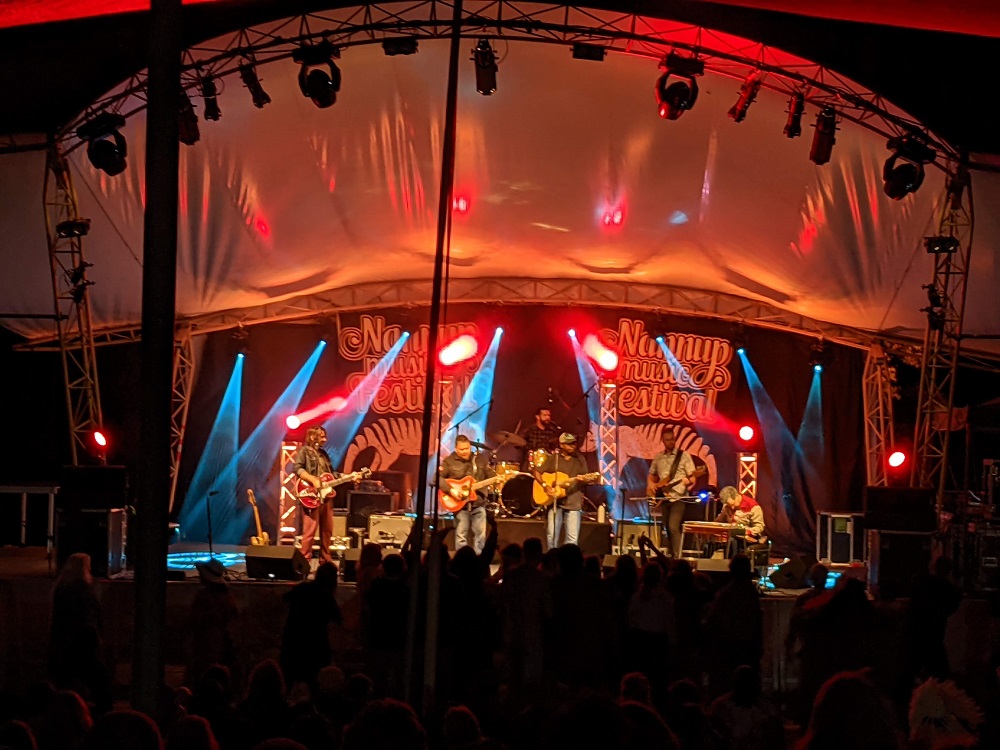 Nannup Amphitheatre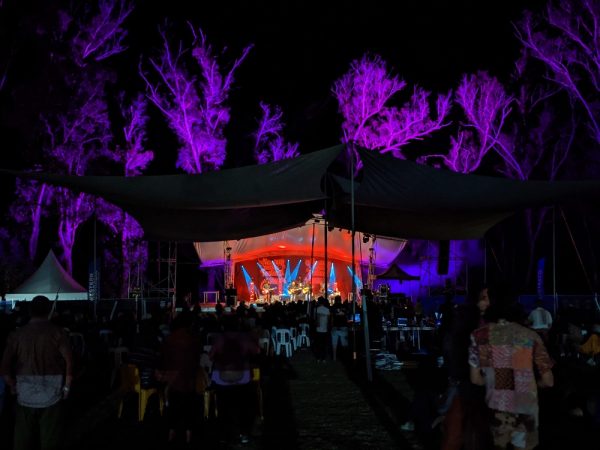 So totally awesome to be back at a festival! And what a festival it was. Nannup Music Festival is always great, but there was so much joy for all who worked and played at this festival after this year of limited live music.
What a crew – Jared Ross, Greg Clifford, Kameryn Snow, Kym Wood, James Newhouse, Clancy Travers, Simon Keet, Guy Smith, Michael Fletcher, Graeme Hague, Daniel Buckley, Spider (Bret Nelli) and Nat and Derek Peterson. It had been a while, and we were all a little less physically match fit than we would normally be, but it was so good to fill the trucks and head out to this wonderful 5 stage event.
As usual the festival had sold out quickly. Things were set up a little differently to incorporate the appropriate Covid requirements, but festival goes took this in their stride. Gates opened at 5pm on Friday night and it was not long before we were all experiencing that vibe we have come to know and love at this festival.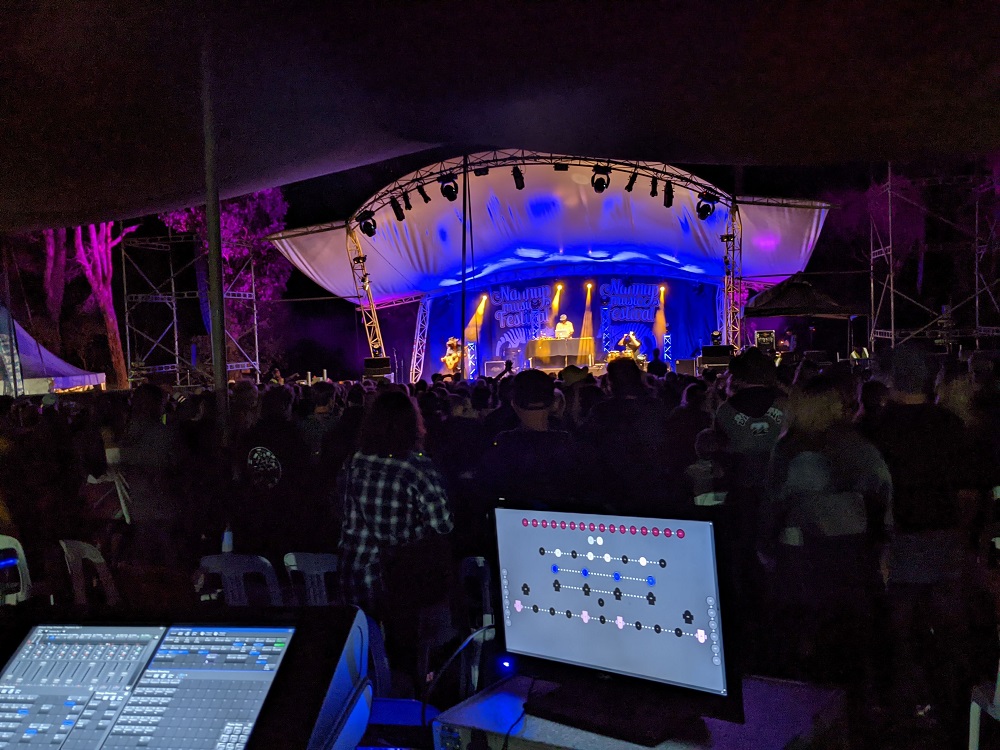 Nannup Amphitheatre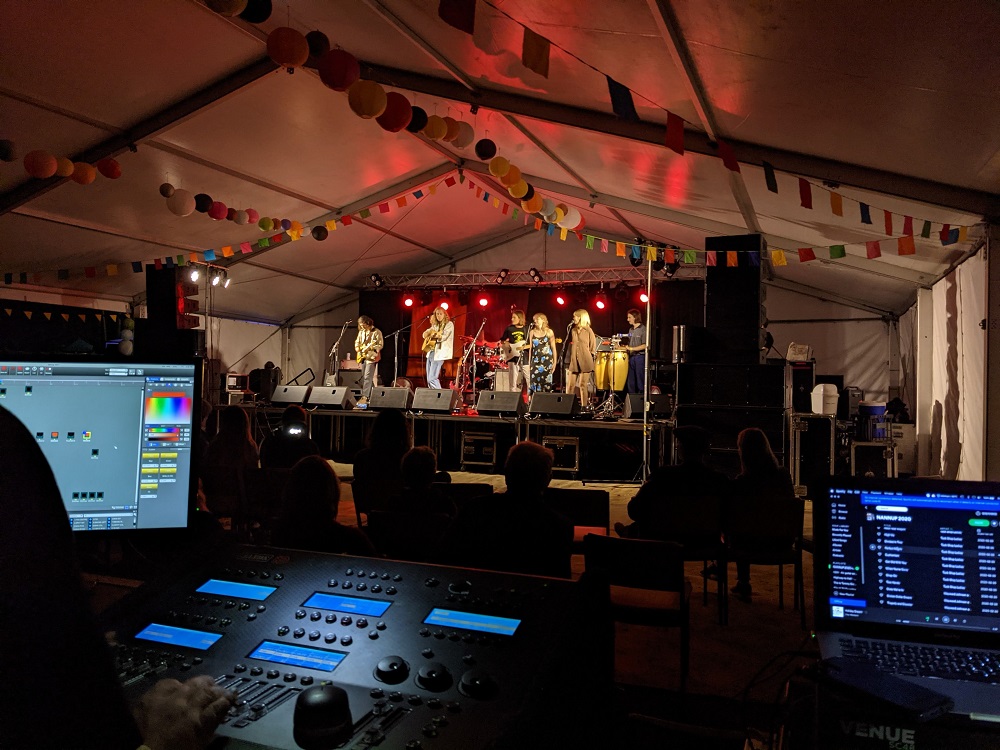 Tigerville Stage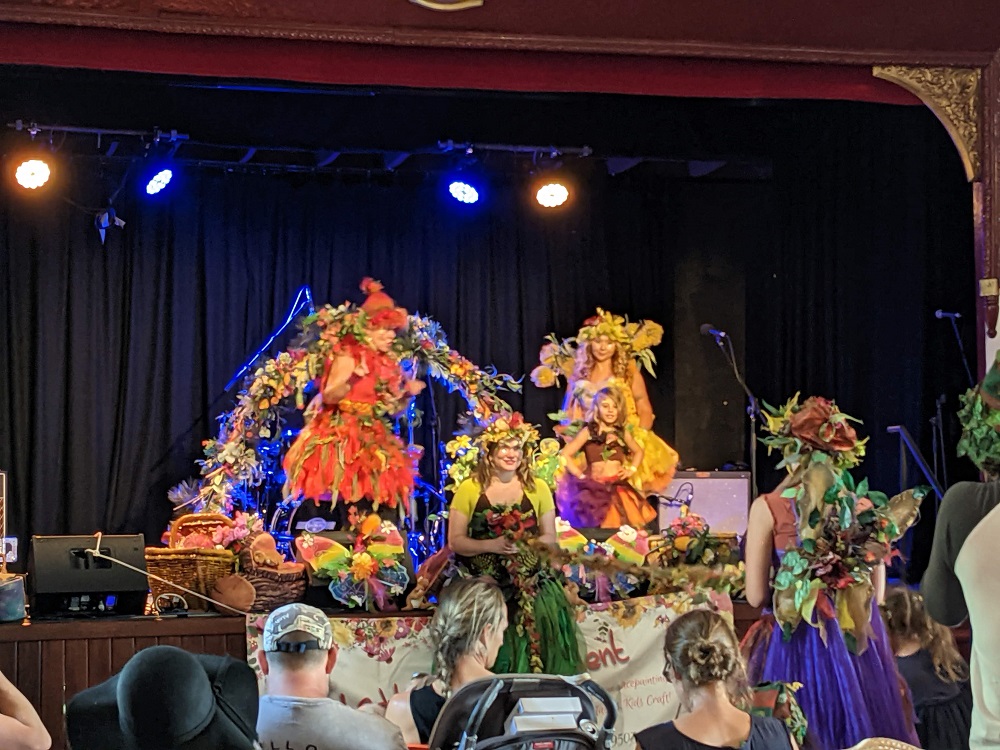 Faries for the kids at the Town Hall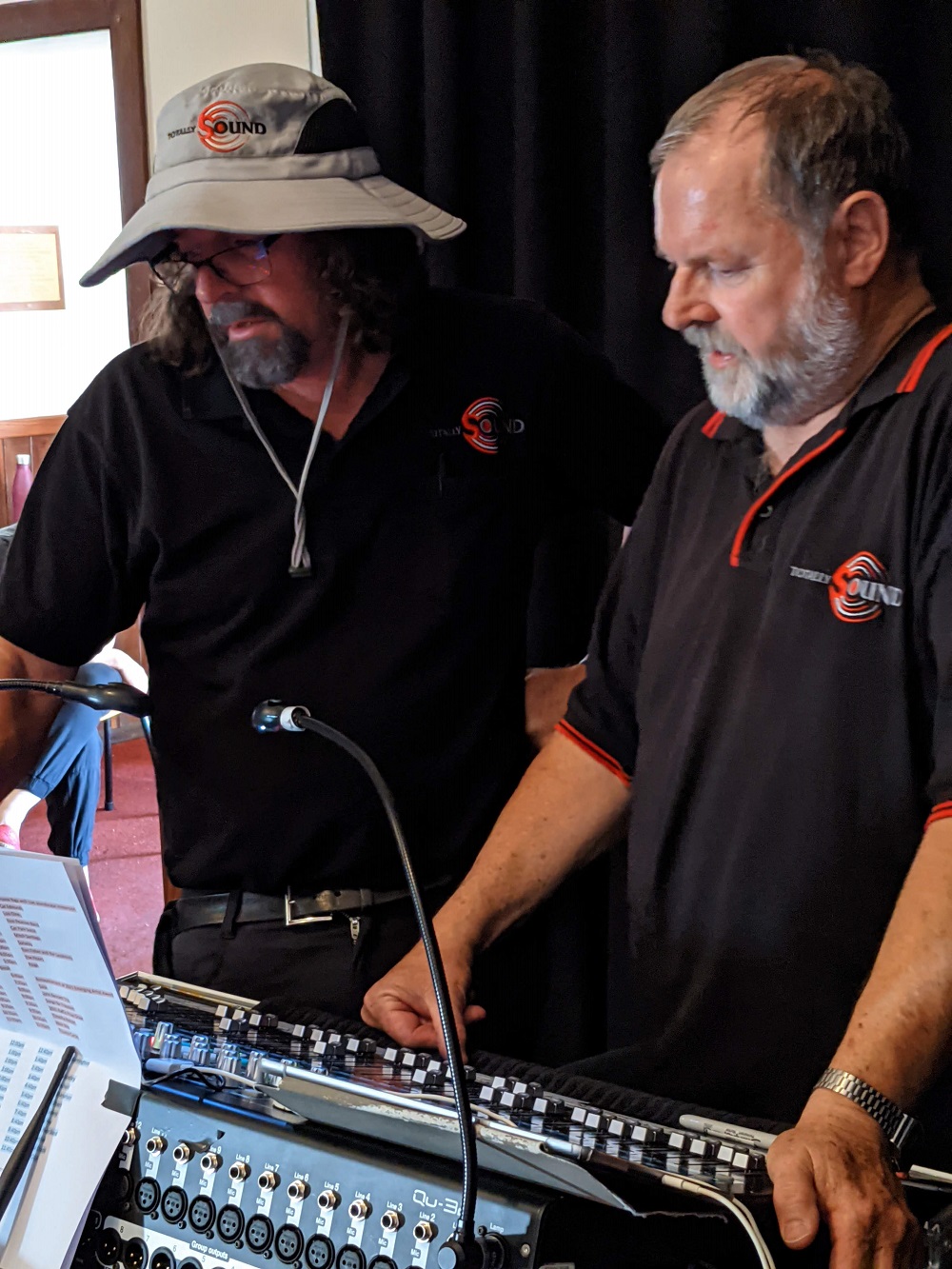 Derek and Kym at the Town Hall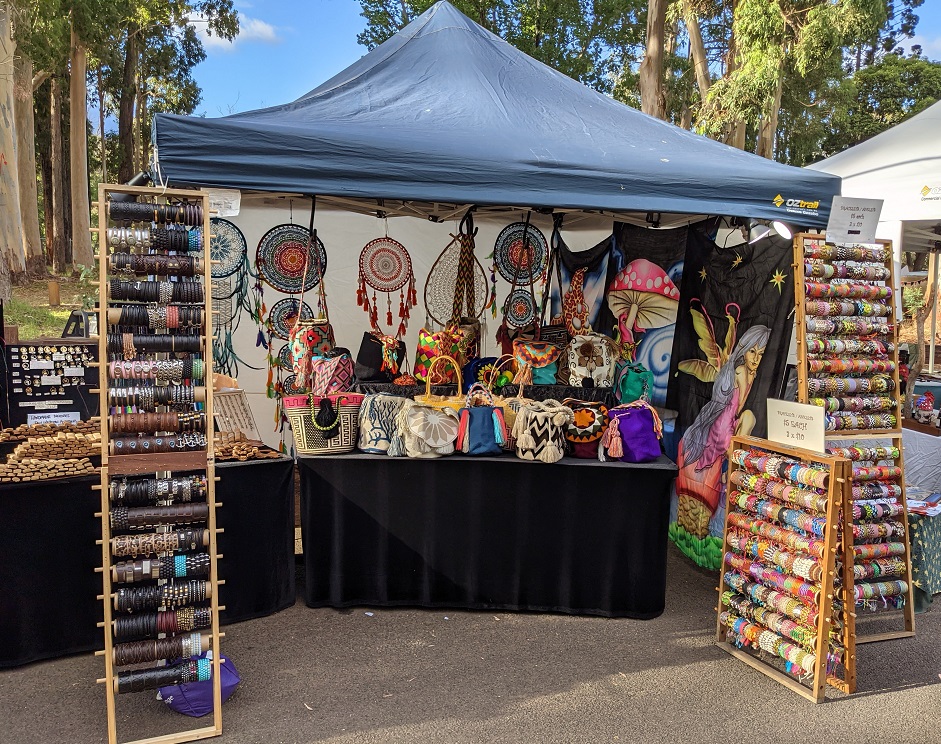 One of the many colourful stalls at the Market
Special thanks to Phaedra and the committee and many volunteers who worked hard to make this festival a reality this year. We know it was hard, much harder than usual and we, and the other suppliers and many artists thank you for going the extra mile.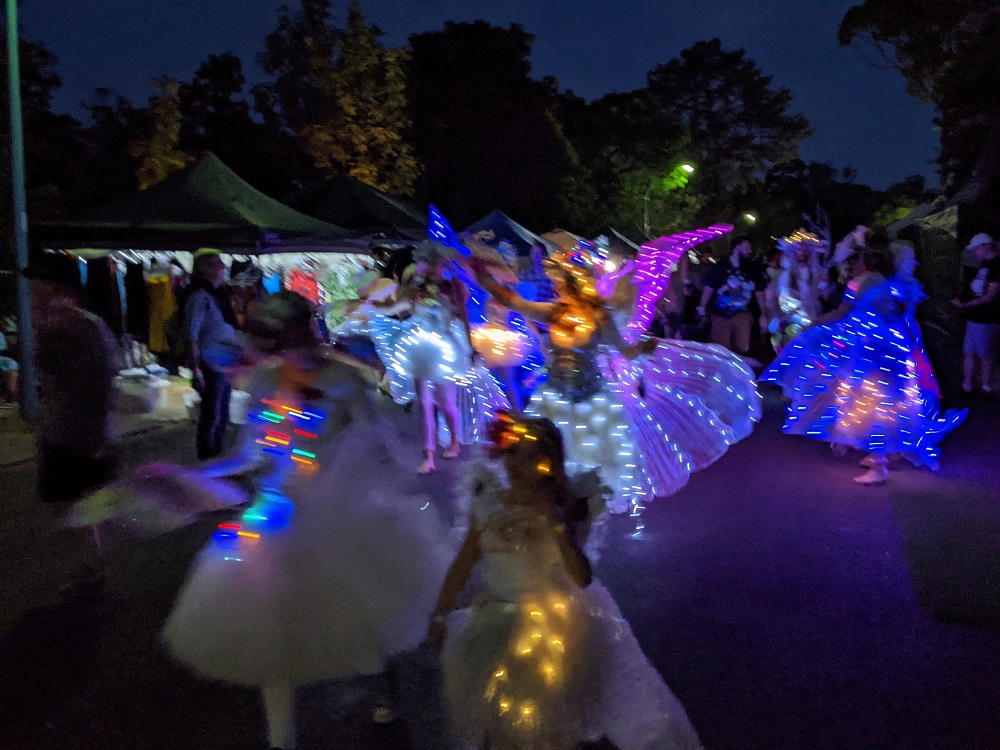 Fairies in the night