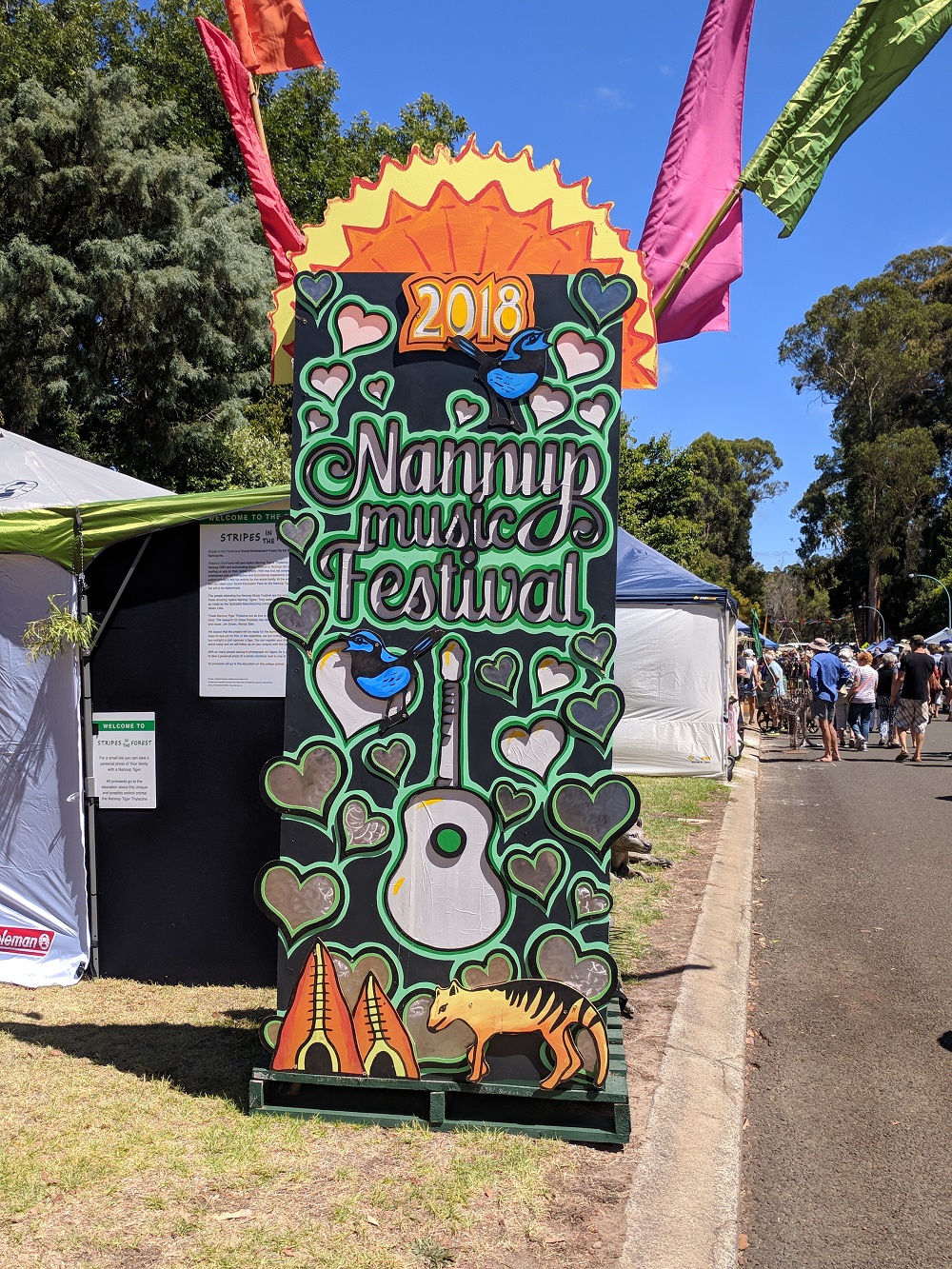 What a truly amazing festival Nannup was again this year.  A huge, happy crowd enjoying great music, food, markets, street theatre, art, yoga, workshops and beautiful Nannup itself. A terrific lineup with Hussy Hicks, Jordie Lane, Mama Kin Spender, Swamp Think, The Ahern Brothers, Timothy Nelson, Wild Dingo Band, Southern River Band, Little Georgia, Kallidad, Ralway Bell and so, so many more.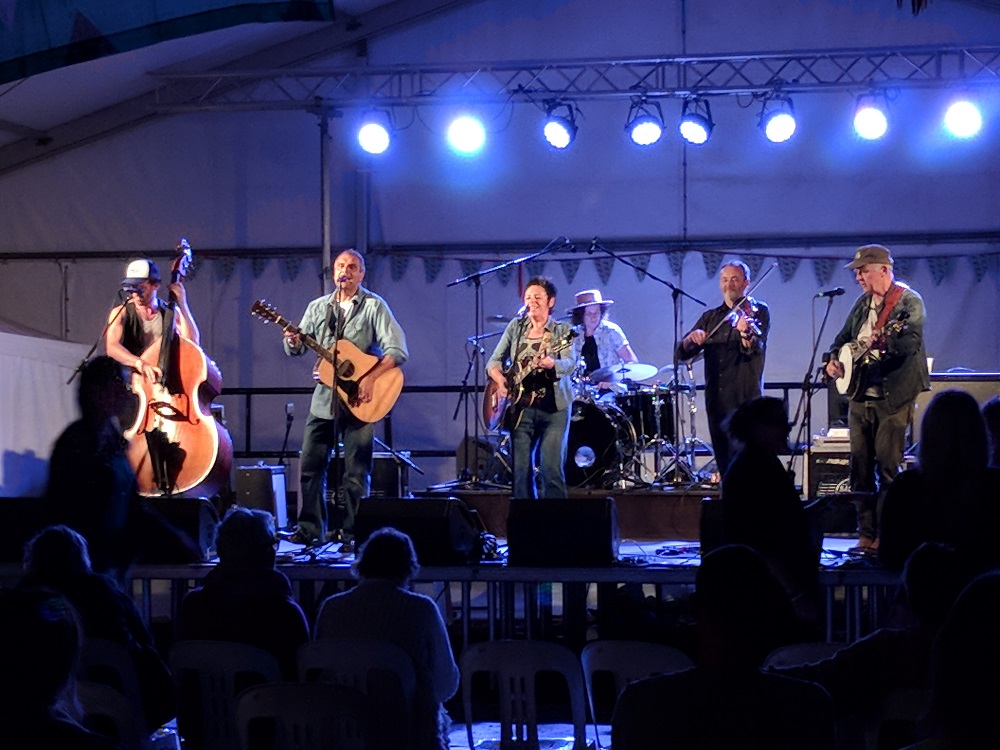 'Tigerville' Stage was very popular this year and we had Walter Smith on FOH and Brent Walton on monitors.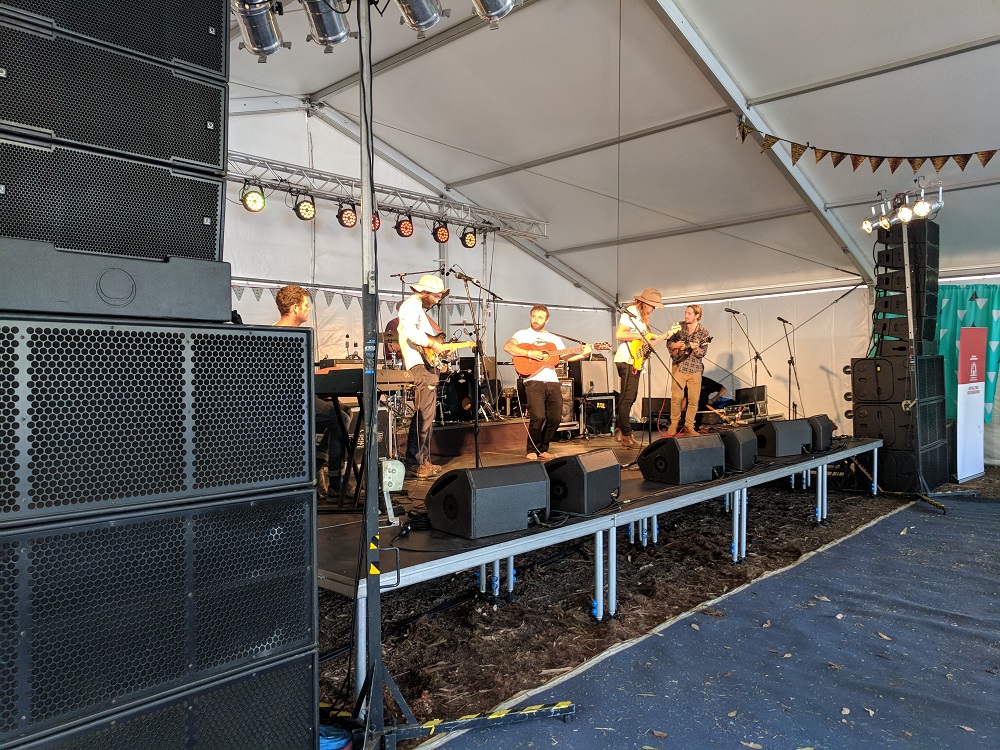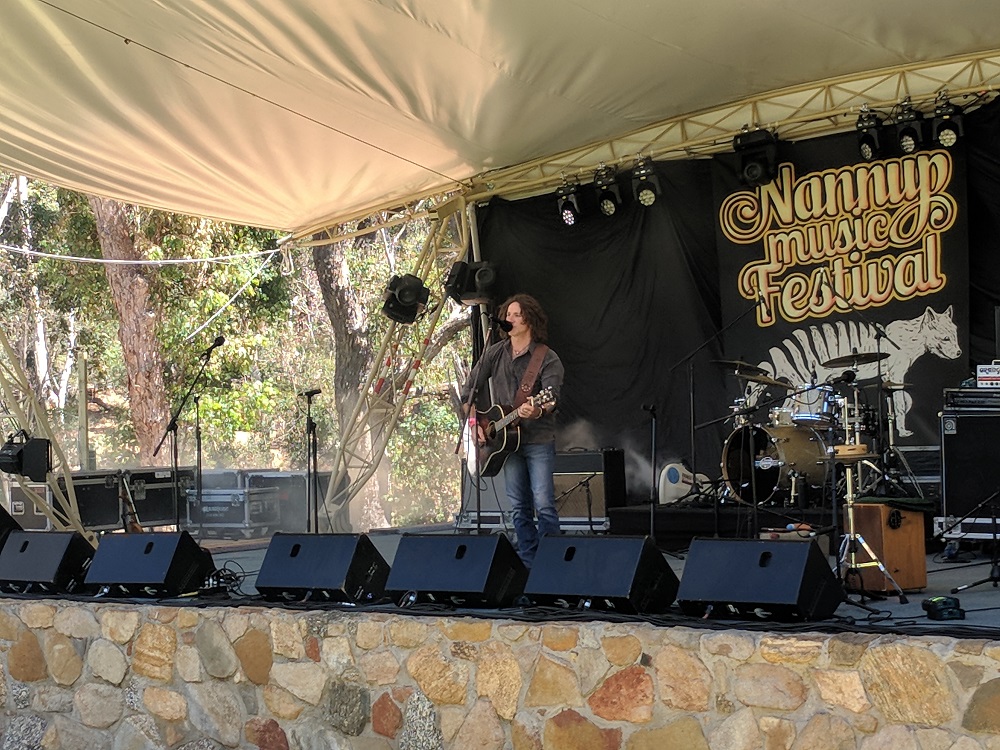 The Amphitheatre backs onto the beautiful Nannup Bush and with awesome food venues and plenty of frothies nearby is a great venue. Sound Engineer James Newhouse was in charge of FOH, Dan Rickman was on lights and Ken Hay on Monitors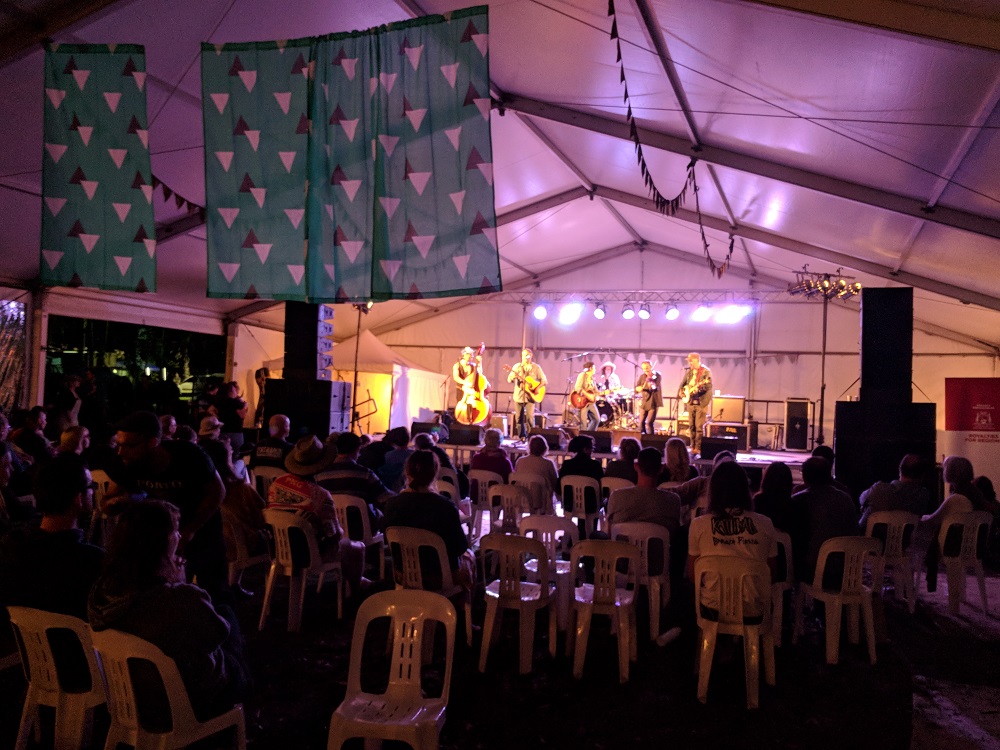 The Playground Stage is a smaller stage, but is always super busy with plenty of entertainment for people of all ages.  The Amazing Drumming Monkeys are an absolute hit – the lads were singing their theme tune all weekend!  The festival actually finished up on this stage on Monday morning with a packed venue for the Bush Poets Breakfast, Jack the Fox, The Broadbent Brothers (Great to see them back after having won the Totally Sound Award last year) and Kallidad. Jared Ross did a great job taking care of all things technical on this stage all weekend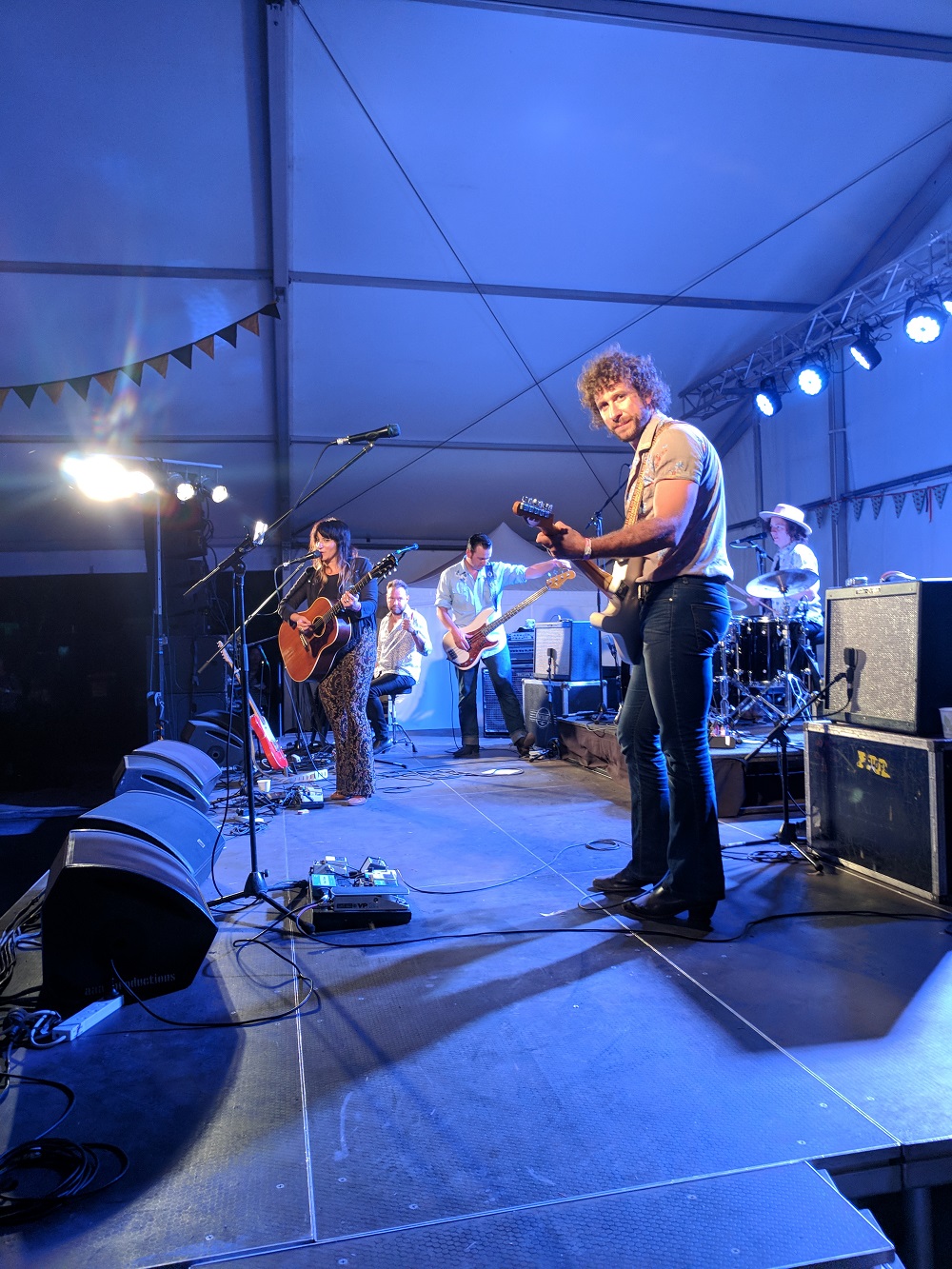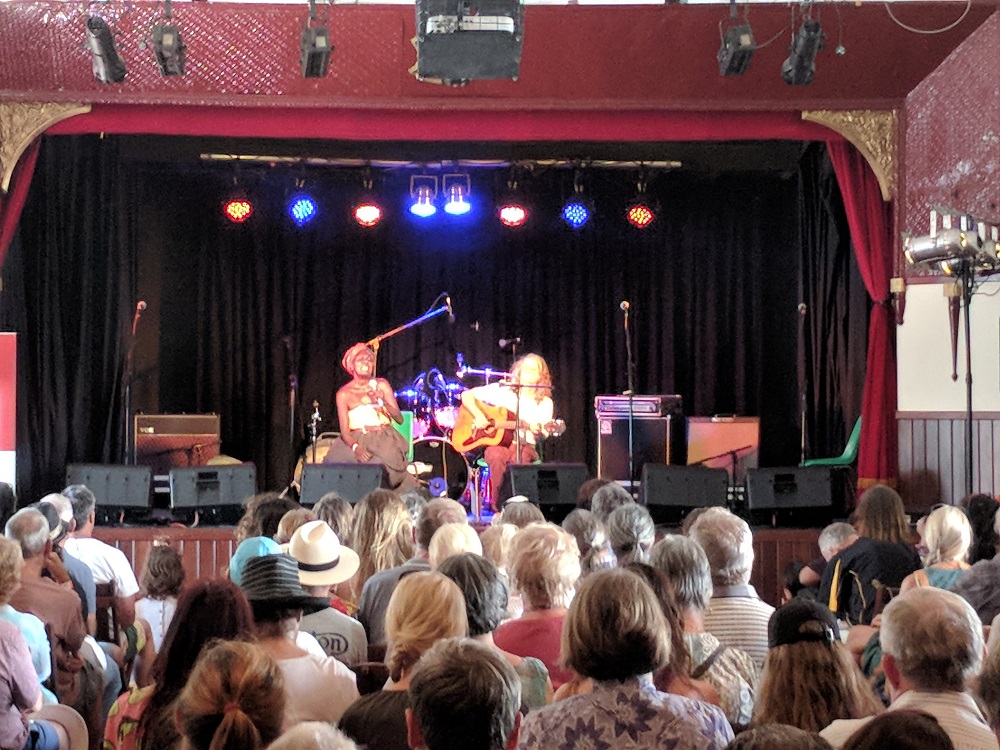 The Town Hall is a more intimate venue and it is in here that you have some of those wonderful spine tingling moments.  Kym Wood is our sound engineer on this stage and reckons it is his favourite gig.  The Nannup Hotel has a packed program of music over the weekend as well, so there are plenty of venues to keep festival folk entertained. Greg Clifford was our sound engineer on this stage.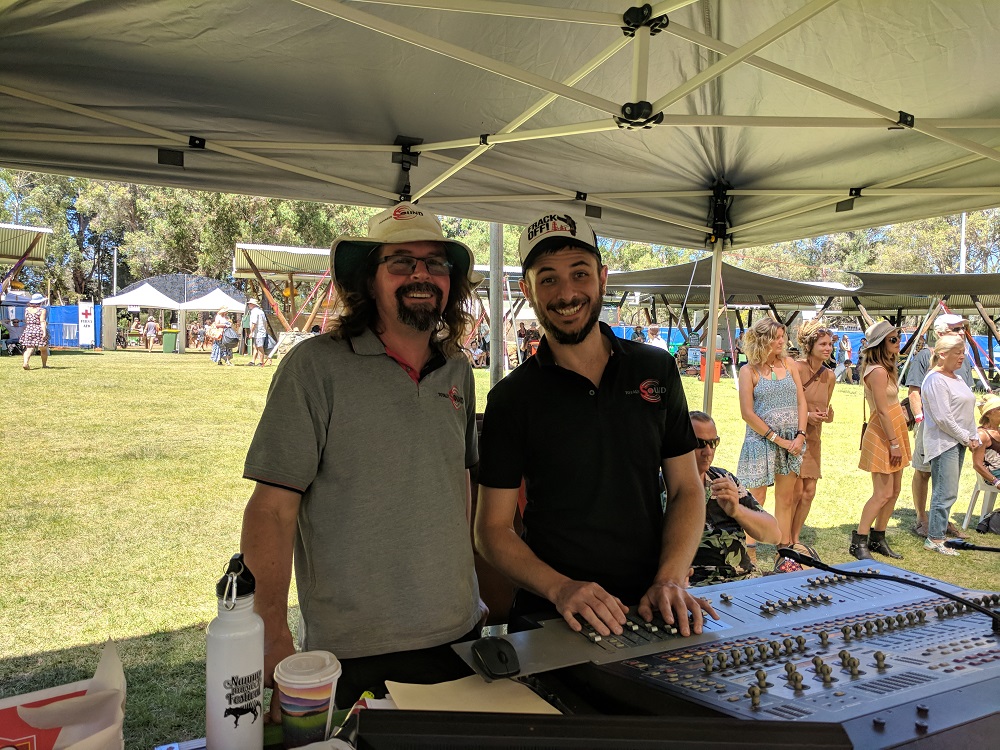 The bearded gentlemen (Derek Peterson and James Newhouse)